Catnip
100 % USDA certified organic
crack for kitty
nepeta cataria
non-GMO
pesticide free
potent
premium
whole flower
whole leaf
Wild N' Free Catnip Blend
What is our Wild N' Free catnip blend? It is 100 % USDA certified organic catnip which means it is free of all pesticides. It is also non-GMO (Genetically Modified Organism). Our Crack for Kitty Catnip is grown in the USA under strict standards and harvested for maximum purity and potency.
Bring out the wild in your little one with our premium and very potent Wild N' Free blend of catnip. Nepeta Cataria, this exclusive blend is handpicked for perfection then air dried sealing in the nepetalactone oil, the natural catnip oil that drives cats wild. The leaves and flowers are then gently taken off the branches carefully so that the leaves stay whole and do not break. As fresh as if it was just taken off of the plant. It does not get any fresher then this!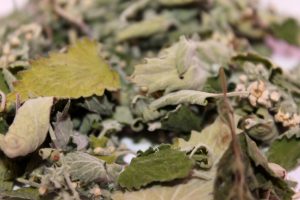 The problem with most catnip is the milling process. Once the leaves are crushed they begin to lose their potency due to the nepetalactone oil being released upon the breaking and crushing of the leaves and flowers. Milled catnip is still usable as long as it is fresh however, most store bought catnip has been sitting around for awhile.
In this whole leaf and flower state, your catnip will last much longer. I've stored catnip in this state for up to three years and when I crushed a little for my kitties it was still potent and fresh as if I had just dried it. As long as it is kept cool, dry, sealed and away from kitties you can store it for some time. This way, you will always have a stock pile of your cats favorite 'fix' on hand.
Currently, we are selling it in resealable bags containing 4 grams of catnip. Don't let the weight fool you! This stuff is light on weight but it's extremely potent. You only need to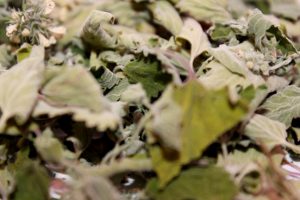 give your cat about two leaves or a leaf and a flower to get the same results as you would from regular catnip. Be sure to crush or rub between you fingers to awaken the nepetalactone oils. Each bag has roughly 20 servings.
It was a good season this past summer so we have plenty on hand. But don't wait too long; when we're out you will have to wait until next summer to get some of this exclusive blend.